The Definition of Waterproof and dustproof grade IP65 and IP67 of anti-vandal from CX Switch
The anti-vandal from CX switch has two grades of waterproof and dustproof grade : IP65 and IP67, so how is the grade of IP defined?


The IP (INGRESS PROTECTION) protection rating system is drafted by IEC (INTERNATIONAL ELECTROTECHNICAL COMMISSION) and classifies electrical appliances according to their dustproof and moisture-proof characteristics.


IP protection level is composed of two numbers, the first number indicates the level of dust prevention and prevention of external objects (the external objects including tools, human fingers and so on are not allowed to touch the electrified part of the appliance, so as not to be electrocuted), the second number indicates the airtight degree of moisture-proof and waterproof immersion of electrical appliances, and the higher the number is, the higher the protection grade is.
Here is the detail info.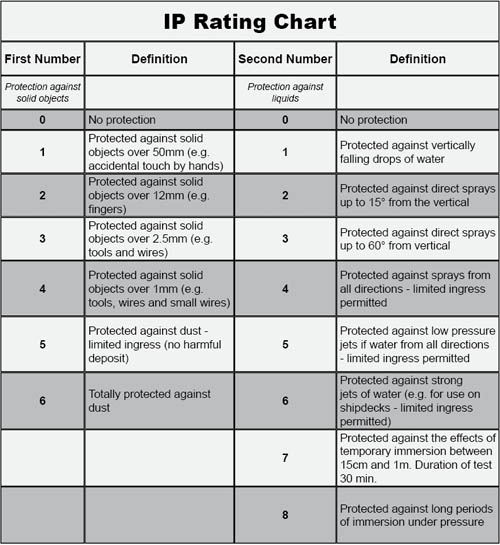 If you still have any question pls feel free to contact us at info@cxswitch.com.Many thanks!



CX Switch is a manufacturer of switch and present on the market for almost 20 years, and thanks to our experience we know everything about switches. We design, test,produce and explore the possibilities.We produce IP67 anti vandal push button switch,IP65 waterproof switch,lighting fixture switch,touch switch,hair dryer switch,slide switch for hair clips and hair dryers,micro switch,cold air switch,voltage rotary switch,etc
It is worth choosing products supplied by renowned manufacturers,who employ highly-skilled engineering staff with the long-time experience in designing and laboratories with equipment that enables the constant quality control.
Thanks to the professional R&D facilities,the state-of -the-art laboratory operated by specialists and with the constantly controlled production process,CX Switch offers you highest quality switches and best solutions for your appliance.